Privacy and security
Privacy & Security
New Life Genetics is committed to keeping the trust you place in us. To prevent prohibited access or disclosure, to maintain information accuracy, and to ensure using the information appropriately,
New Life Genetics uses various physical, technical, and administrative measures to keep your Personal Information, as it is stated in current standards. All connections to our websites payment, registration and report area are encrypted using SSL technology (Secure Socket Layer technology).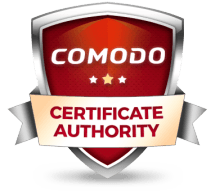 Protecting your Personal Information is also your responsibility. We ask for you to be responsible for keeping your password secure, as well as other authentication information that you use to access our Services. You should not share your authentication information to any third parties, and you should inform New Life Genetics immediately of any prohibited use of your password.
Protection and storage of data.
We will not share your Personal Information with any third party, except service needed and carefully-screened partners or other service providers, such as contracted laboratories or credit card processors who use and collect your information for you to use our services.
Your test results are confidential and are not shared with anybody outside the laboratory without your prior permission. The data is stored under a unique Serial ID, not a name, so the results are anonymous until you see them yourself.
Once the results have been generated, your DNA is securely destroyed as per our lab quality manual and process.
If you would like to have your report and data deleted, you have the full access to do this in your log-in area
Cookies
Our websites use so-called cookies at several places. Cookies are small text files, which are stored on your computer and which your browser saves. They help to make our offers and webpage more user-friendly, effective and also reliable. Also, cookies allow our systems to identify your browser and offer you better services. Cookies do not contain any personal data. You can read more about our cookie policy here
Use of the email address
We use the provided email to send information about the status of your DNA test. If Irrespective of the contract execution, we are using your email address exclusively for advertising purposes for sending the newsletter, provided that you have given your consent.
If you have given your consent, we will from time to time provide relevant news emails that may contain news in genetic knowledge, new products and bargains.
You can use the corresponding link in the newsletter or send us a message to unsubscribe the newsletter anytime. Your email address will then be deleted from the mailing list.
Related tags: Secure DNA testing, Secure genetic tests, DNA privacy