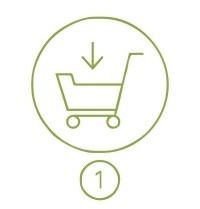 Buy your DNA test
Just choose the DNA test, add it to your basket and pay. We will send it out straight away.
The person buying the kit does not have to be the one who will use it. So you can purchase as many as you want – for yourself, family and friends.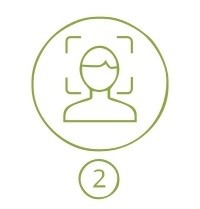 Register your DNA test kit
When you have received your kit, you must register the unique test-kit number. This is simple to do on our website. (in the top-right corner of the screen). You can choose not to give your name.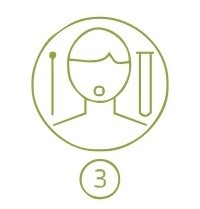 Do the easy DIY swab test
Just swab the inside of your cheek. It's is painless and non-invasive, and can be performed on young and old. The entire procedure takes less than five minutes.
The swab procedure is fully illustrated in the manual.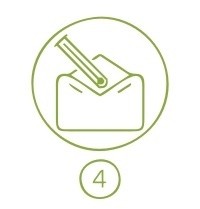 Return the swab test to us
Simply return the swab tubes to us in the prepaid return envelope.
You will be informed regarding the progress of your DNA test when you have registered your product online.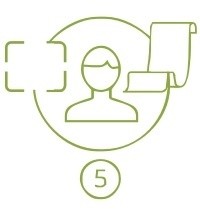 Receive your personal DNA report
Around 15 to 20 working days after you returned the test and registered the test code, we'll send you an email with a link to your test report.
You can download the report to your computer or another device, or read it online (where it will be kept safe and secure)
You can purchase as many DNA tests as you wish as part of the same order, whoever they are for. All our DNA tests come as single-unit kits.
New Life DNA tests are the perfect gift for those you care about.
Check out how easy it is to perform the saliva test at home.
DNA test kit:
• two swab tubes
• one pair of gloves
• test instructions
• the prepaid return envelope
• personal test kit ID